Florist Sidcup
At Florist Sidcup, our florists aren't just here to create gorgeous bouquets for our wonderful customers in Sidcup. Of course, they do that too, but they are also here to provide expert advice and support to everyone in DA14. Whether you buy flowers by post from us or not, you can still access to advice and guidance of our florists via our website. But if you do choose to buy from us, you will also get the most stunning bouquets designed by world-class florists with decades of experience and a real eye for the spectacular. Find out how our Sidcup team can help you today.
Show You Care with the Best Quality Cheap Flowers
Is there someone special in your life who deserves a flower delivery? If so, make them feel really special with the most amazing flowers you have ever seen. And make your pocket smile at the same time as our cheap flowers. When you come to Florist Sidcup for flower delivery in Sidcup, you enjoy a unique blend of high-quality bouquets and inexpensive flowers. You won't find better prices in DA14, and you definitely won't find better quality flowers. So make someone in Sidcup feel special, without the expense, when you come to us today.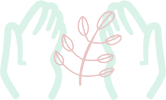 Use Our Same and Next Day Flower Delivery for Fast Service in DA14
When you need to have flowers delivered in Sidcup without delay, don't waste time going to a high street florist. Come straight to us and take advantage of our same-day flower delivery service, available across DA14, DA15 and beyond. We are pleased to offer same and next day flower delivery across SE9 and all of Sidcup, because we want to help our customers enjoy flowers by post without the wait. We also have a range of other delivery options available too, so no matter your preference, we've got you covered.

Make Someone's Day with Flowers by Post in Sidcup DA14
Flowers by post are a great way to make someone you love in Sidcup feel ultra special. Whether it is as a gift for a special occasion such as a birthday or anniversary, or you want to say congratulations on a new job, baby, or home, there is no bad time to have flowers delivered to a loved one in DA14. And at Florist Sidcup, we can help make it happen. Simply browse our extensive selection of occasional flowers, and tell us where to send them in Sidcup, our expert team will handle the rest.

Our Sidcup Flower Shop Has Everything You Need
Whether you need cheap flowers, fast delivery or expert advice, when ordering flowers for someone in Sidcup, our flower shop has everything you need. We are constantly evolving what we offer our customers in DA14, so you can always find a new service that helps solve a problem. Over the years we have introduced perks like same-day flower delivery across the whole region from DA15 to SE9. We have added help and guidance on our website to aid in choosing the right flowers, and we have expanded our range of affordable flowers. So come to our florists to get the best flowers delivered in Sidcup.

Send Flowers Online in DA15 Area with Us Today
There are times when it makes sense to spend time browsing and taking your time. But when it comes to sending flowers in Sidcup, we have everything you need to make the right choice in no time. And if you need to have flowers delivered in DA14, then choose us as your florist, and send flowers online without delay. It is really simple to find what you need and place your order, and if you choose our same or next day flower delivery option in Sidcup, your flowers could be there within hours. Send flowers online with us and save time, money, and hassle.